NOTICE
ECCR Co. Ltd is not valid as General Sales Agent (GSA) of Air Bagan effective 28 NOV 2012, and it has no right to use and transact trade mark of Air Bagan in anyway.
Nyaung U and Bagan lie within the plains where over two thousand ancient temples stand.Within Nyaung U's boundaries there are great pagodas and temples.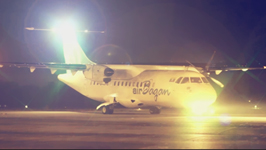 First GDS Link For Myanmar Carrier
Myanmar's Air Bagan has signed its First Deal with a Major GDS, offering its fares and inventory to travel agents via Amadeus. In a Landmark Deal, Travel agents across the world will now be able to access Air Bagan's Domestic Schedules via the GDS.
New Chiang Mai Tour Package
Chiang Mai Free & Easy Package
Chiang Mai Half Day Tour Package
Chiang Mai Full Day Tour Package
If your Royal Lotus Plus membership status is Gold Plus or Lotus Plus passenger, you can access Lotus Lounge at Mandalay International airport.