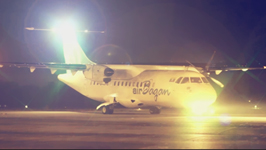 Flying with Airbus
Lets Fly with Airbus ! Now Flying from Yangon to Nyapitaw and Mandalay Code share with Asian Wings Airways!
Effective from 01st July 2011, Domestic Airport Departure tax (Passenger Service Charges) MMK 1000.00 will be
We at Air Bagan are proud to inform you that since our inauguration in November of 2004 as a domestic airline ....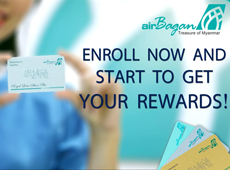 Welcome to Royal Lotus Plus - the frequent flyer program of Air Bagan. Air Bagan has become the